Need a new home with an amazing view of the countryside? How about a round one? Van Buren County's Silvers Sales pavilion, northeast of Cantril, is for sale, decades after its original purpose for Hampshire hog sales ended in 1924. See page 176 of Iowa Barns Yesterday and Today for more information.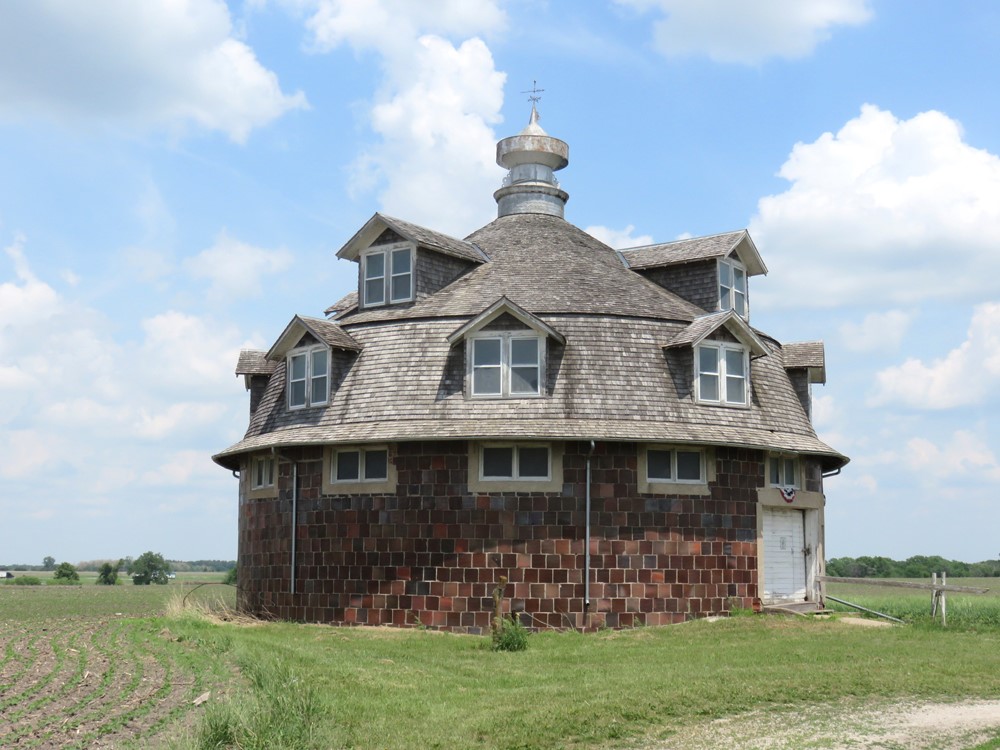 The former sales arena is on the ground level. On the second floor are eight pie-shaped rooms, and on the third level is a large open area under the conical roof. Just imagine the possibilities as a living space! The second floor could have bedrooms, office space, children's playroom, computer room, and a game room. The third level could be a party room. On the east side there are steps leading down to the basement entrance where the "café" prepared food for the hog buyers. (See photo below.)
The barn was re-roofed a few years ago and is in good condition. Locals would like to see it become an event center, not yet a viable option, so preserving it as a home is a great option.
In Cantril there is a bank, Dutchman's Store, lumber and hardware store, truck and trailer business, grain elevator, two antique stores, chiropractor, medical clinic, post office, and library. The Starlite Café also displays photos of the barn taken in 1923.