Merry Christmas!!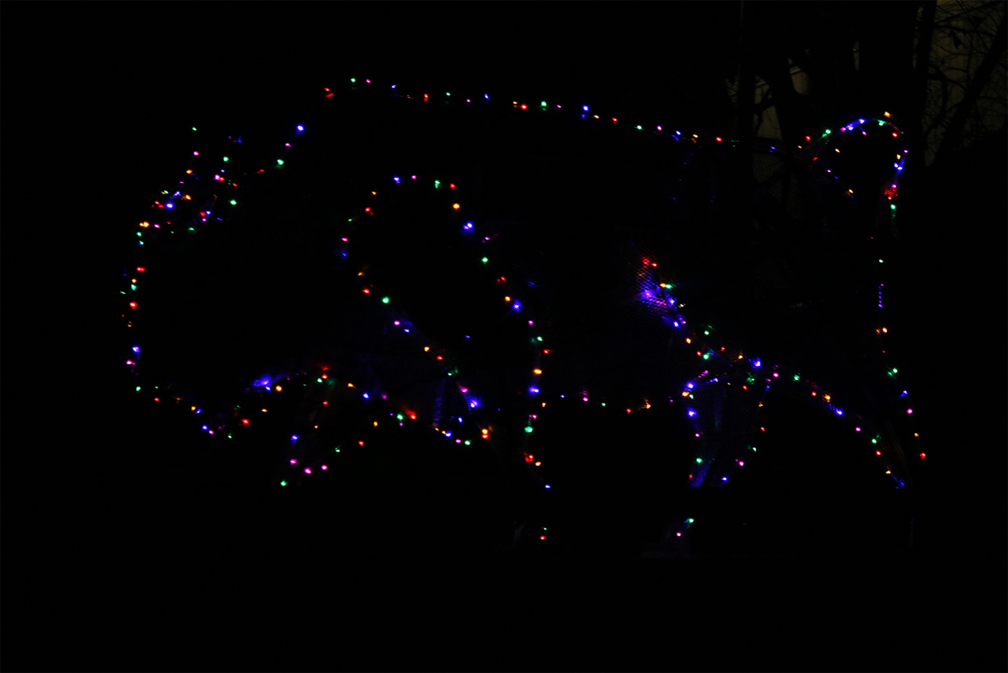 Lighted image of a bison on a farm along Hwy. 65, one and one-half miles south of Zearing. (photo courtesy of Carl Kurtz, brother of Karlene)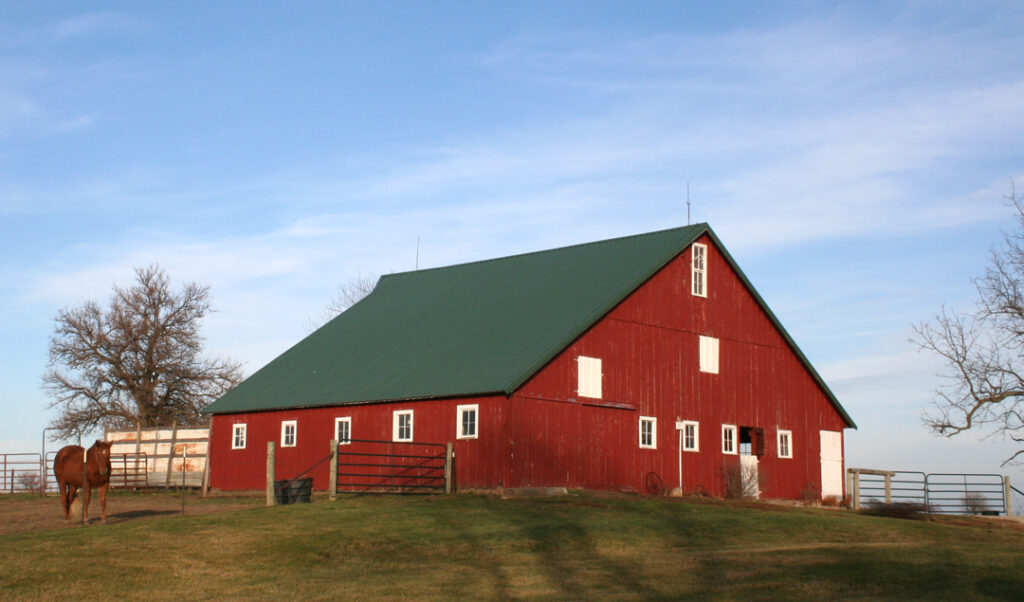 It's red! It's green! Christmas colors of barns stand out in the countryside during the holiday. More barns are painted red than any other color. Why? Theories abound—just pick your theory and believe it. Even Santa would approve. After all, it's his color too.
Red paint was the cheapest paint in earlier days, an important consideration. There are many "recipes" for red paint. Linseed oil dried with a slightly reddish tinge, but a darker red color could be made by adding rust or animal blood. The effect was a color resembling bricks, which gave the impression of wealth. Some farmers preferred whitewash, however, because stories circulated that they had more money and considered it to be a status symbol. When whitewash became cheaper, white barns were more common.

Here's the only one I know that changed from green to red. The Otter Creek barn in Linn County, originally white, was painted green by Lila Olmstead because she liked the color. Their house was also green. Lila's husband Bill died in 1980 and she sold it in 1995 to Brad and Roxanne Huff, who renovated it and painted it red. The Christmas color still prevails. Pictured below is a green one in Dickinson County.
So what about barns that are yellow, gray, blue, orange, pink, purple, brown, tan, or unpainted? It's a farmer's choice. At Christmastime, look for red and green ones, which remind us of the holiday season.