On August 10, 2020, a ferocious wind called a derecho, roared horizontally across the middle third of Iowa leaving untold damage to trees, corn, soybeans, homes, businesses, and barns. The wind speeds were clocked up to 140 miles/hour, with the most extensive damage between Marshalltown and Cedar Rapids.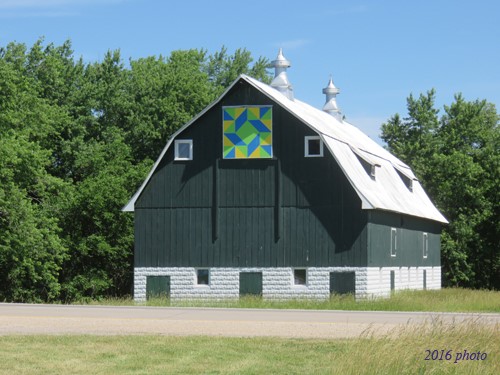 This 100-year old Linn County barn along Highway 30 west of Cedar Rapids, collapsed in a heap, while a grain bin, situated about 100 feet to the east in an open area, appeared to escape damage. Trees on the west and north of the barn were also damaged.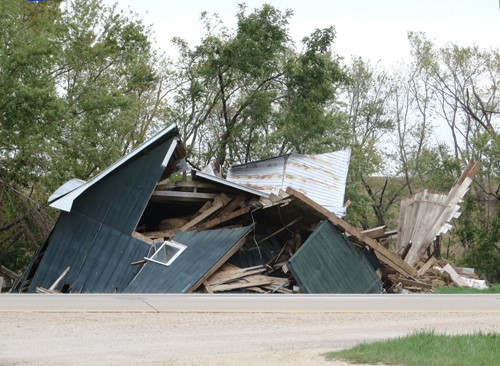 Across the highway from the barn, a home and other farm buildings escaped major damage, but the tall, older spruce trees on the north side of the home were broken off at the top, and the adjacent cornfield suffered significant damage.