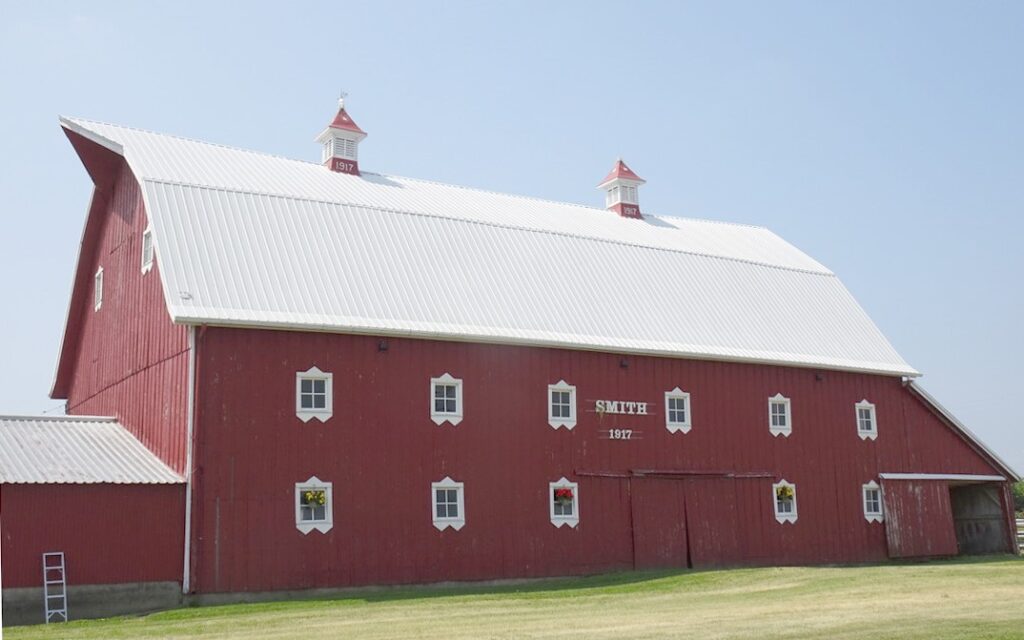 Who built this 40 x 72-foot barn in Dubuque County? Would you believe it was a 16-year-old, the first of 12 barns this young man built in this area? Who had it built? Jack Smith's grandfather, who was 66 years old at the time.
The barn was built in 1917 using white oak trees from the Smith farm for the framing and fir for the rest. With a height of 42 feet, the loft can store tons of hay and straw for livestock, and it still does.
Since 1853, which was not long after Iowa became a state, six generations have lived on this farm. An interesting note is that Horatio Sanford, a government land agent in Dubuque, bought tracts from settlers who changed their plans, and then re-sold them for a profit. This is one he re-sold to Jack's grandfather, starting the Smith tradition, with Jack and Anna Smith being the current owners. A unique barn feature is flowers in the windows. How many barns in Iowa have flowers in windows? Very few. Note that this one has real flowers in three of the lower-level windows.