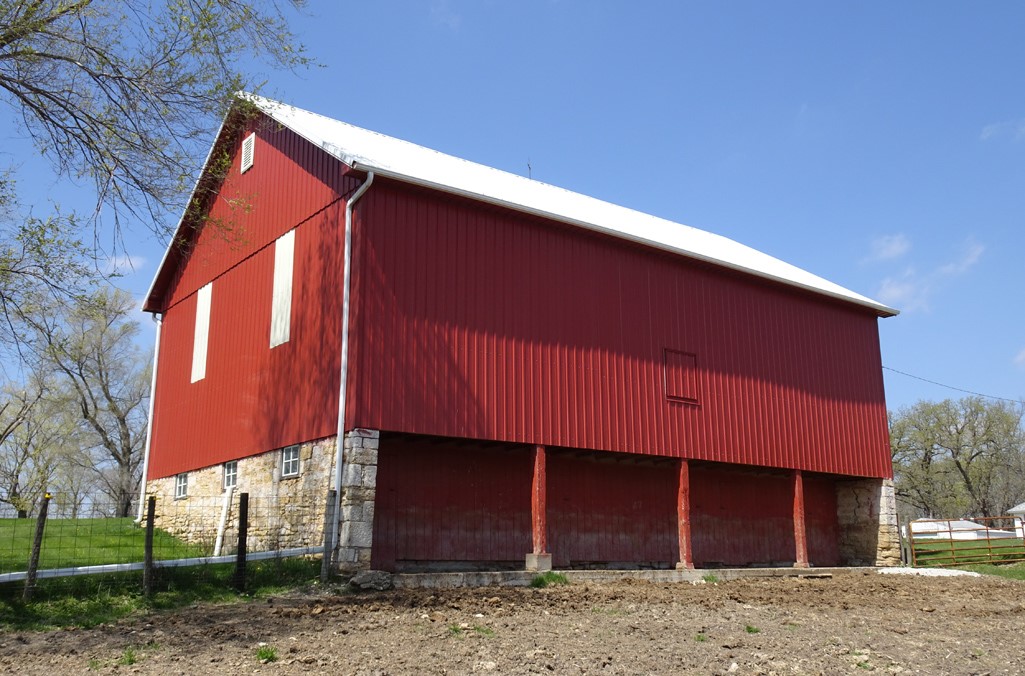 Remember Blog #25: Unique lofts. The above photo of this barn in Madison County was part of the story about the loft that had soybean stalks between beams in the flooring dating back to the time it was built in 1880.
At a recent antique show where I was a vendor, Larry Gilbert, also a vendor, saw my book and told me he would bring some family photos the next day. Below is his photo of this barn on the farm where he lived in his childhood. Steel siding has changed its present appearance. To the right of the barn is a corncrib, although the visible section was not part of the corncrib, now gone.  His grandfather, J. Frank Gilbert, is on the right, and his great-grandfather, Joe Gilbert, is on the left. The date this photo was taken is not known.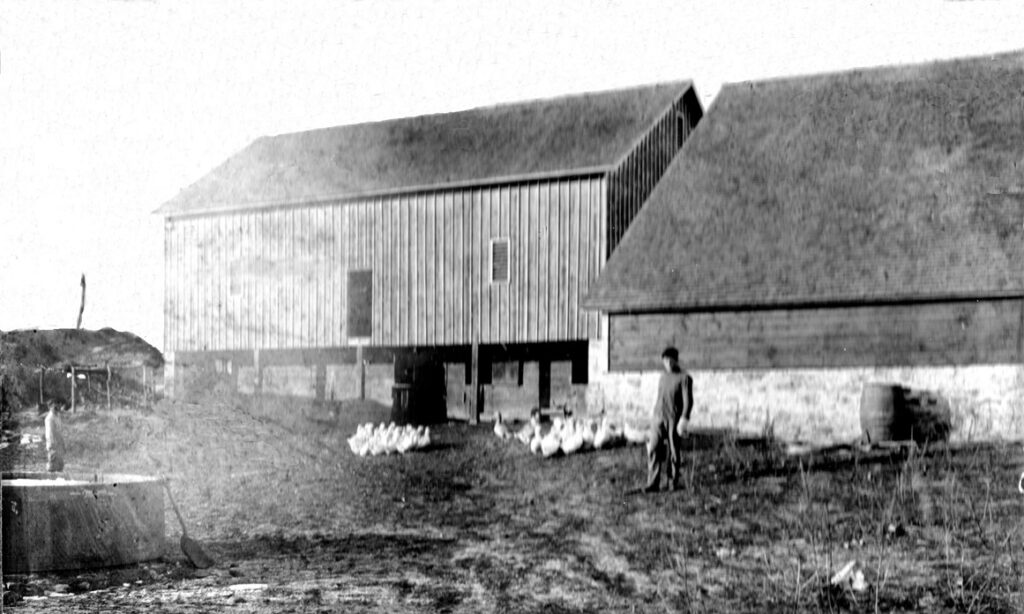 He also shared the photo below, taken in 1950 when he was 10 years old, posing with his Red Poll bull named El Paso Model. His grandfather was standing behind him and his father, Al Gilbert, was to the right. The bull was very gentle, he said, and every morning he would jump on his back and ride him down to the water tank.
 Thank you Larry for sharing this family history and the photos. Amazing discoveries surface when least expected.