Lesanville. Have you ever heard of it? The neighborhood was known by this name because of the many Lesan families who settled in the area. This view portrays the settlement today as seen from Highway 2 east of Mount Ayr.
The Ramsey barn on the left, built in 1928, was in the process of getting a new roof in May 2021 when I happened to pass by the site. It has probably been re-shingled several times over the years but now has a new life for many years to come.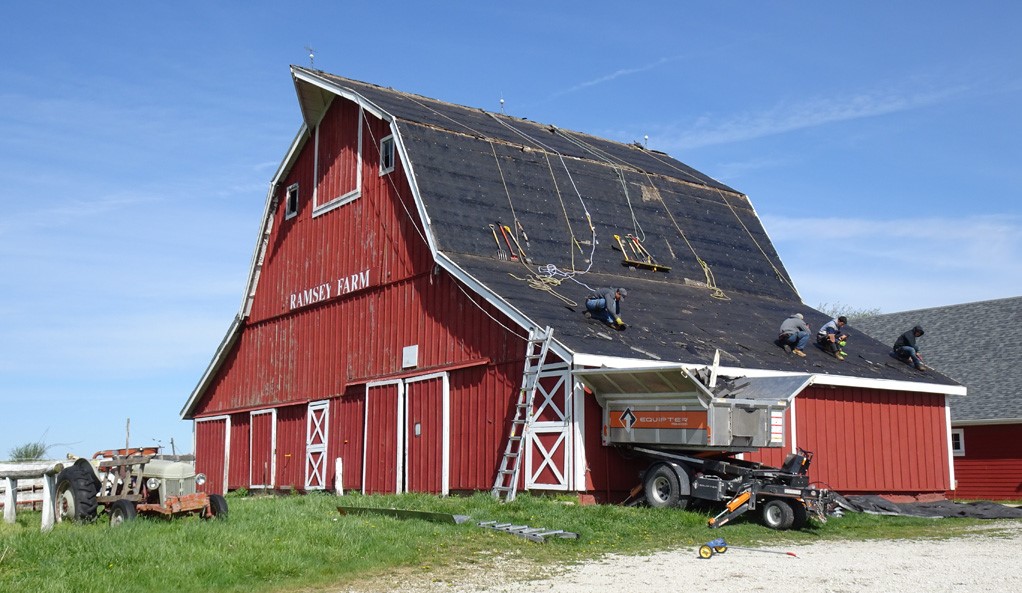 The Ramsey Farm Foundation, established in 2001, developed this site to portray rural life from the late 1800s to mid-1900s. Paul Ramsey fondly remembered his childhood summers here with Aunt Jennie and Uncle George. Prominent in real estate in California, he was instrumental in the development of this site.
The site has two barns, a chicken house, granary, church, school, general store, post office, three homes, and an event center. (See page 170 of Iowa Barns yesterday and today for more of the story of Lesanville.)