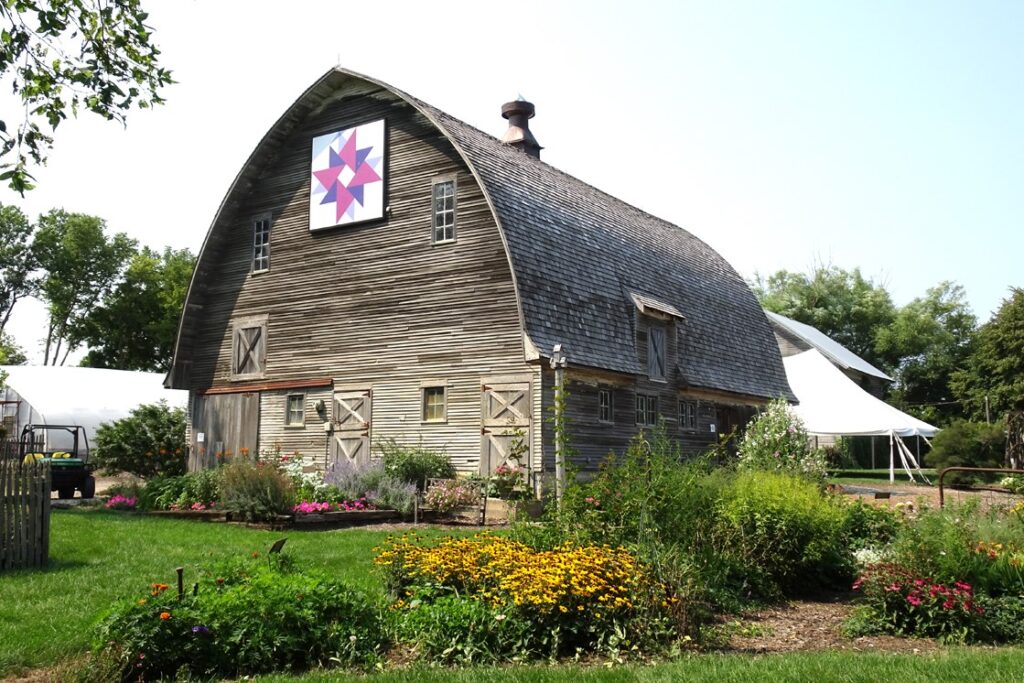 Prairie Pedlar Gardens, a seven-acre site north of Odebolt, is a popular destination for weddings and summer gatherings. Referred to as a "Bouquet of Gardens," there is a total of thirty display gardens to see and enjoy. This Sears catalog pre-fab barn, built in 1941-42, also has a barn quilt that adds a touch of elegance.
A rooftop garden of multi-colored wave petunias seen below is a playhouse for their grandchildren. Don't miss visiting Cook #8 country school on the property and checking out the gift shop as well.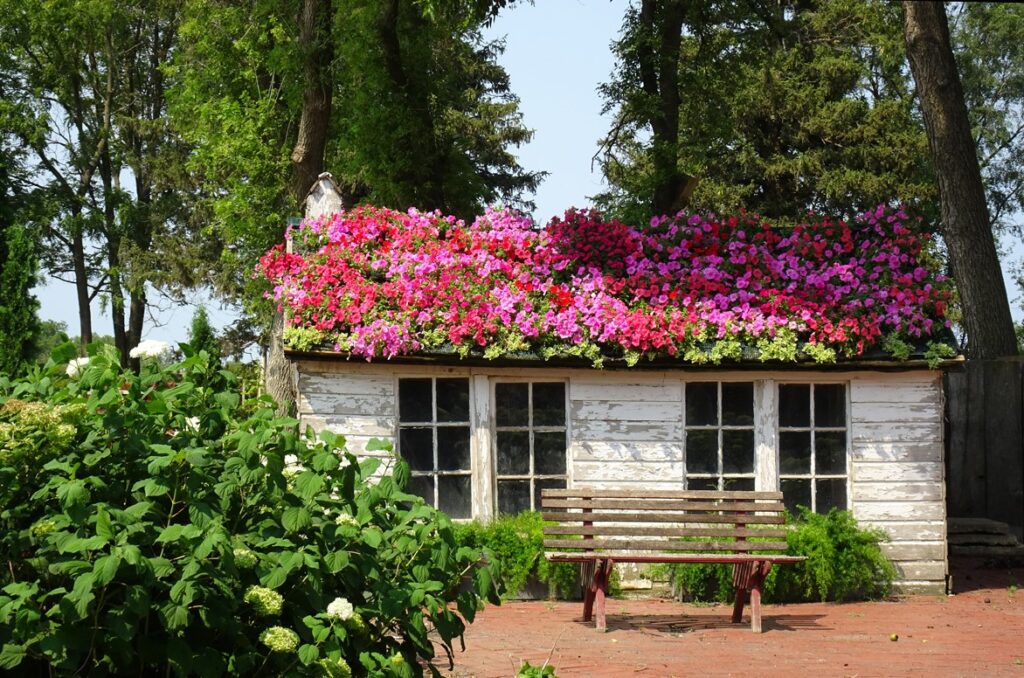 The site is located in Sac County at a corner of what was once the Wheeler farm, one of the largest farms in Iowa. See page 30 of Iowa Barns yesterday and today for more about the Wheeler farm and page 211 for more of the Prairie Pedlar story.