Do you have a spare silo but don't know what to do with it? Here's an idea. This Johnson County silo now has a series of steps inside all the way to the top, offering a magnificent 360-degree view of the surrounding countryside. Below is a long-distance view taken by a drone. (Ritter photo)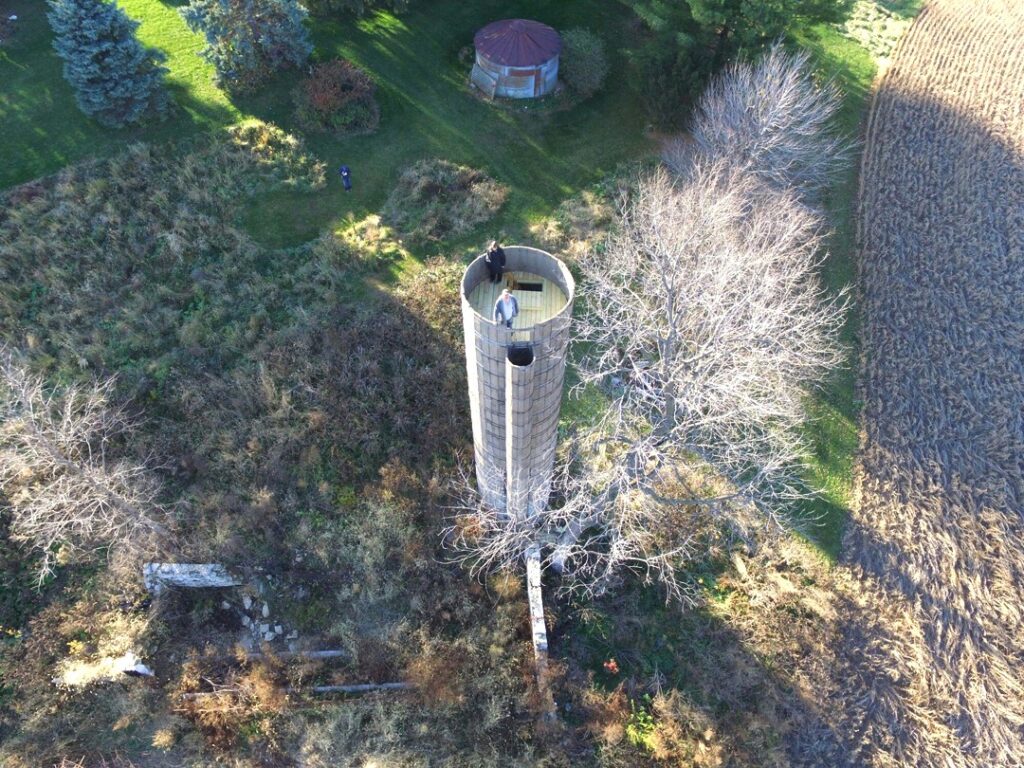 The silo idea was the brainchild of Scott Ritter who spent weekends and evenings constructing it, beginning in the summer of 2014 and finishing in late 2015. Enter below to start the climb to the top.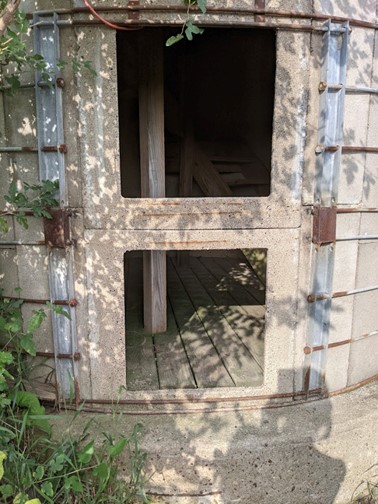 There is a series of steps every four vertical feet, a four-foot landing, then more steps, winding all the way to the top of this 60-foot concrete stave silo. That was a heavy-duty project, lugging pre-cut heavy boards up more and more steps as he headed to the top. Below is a view of the underside of two tiers of the steps, which gives you an idea of the scope of the project.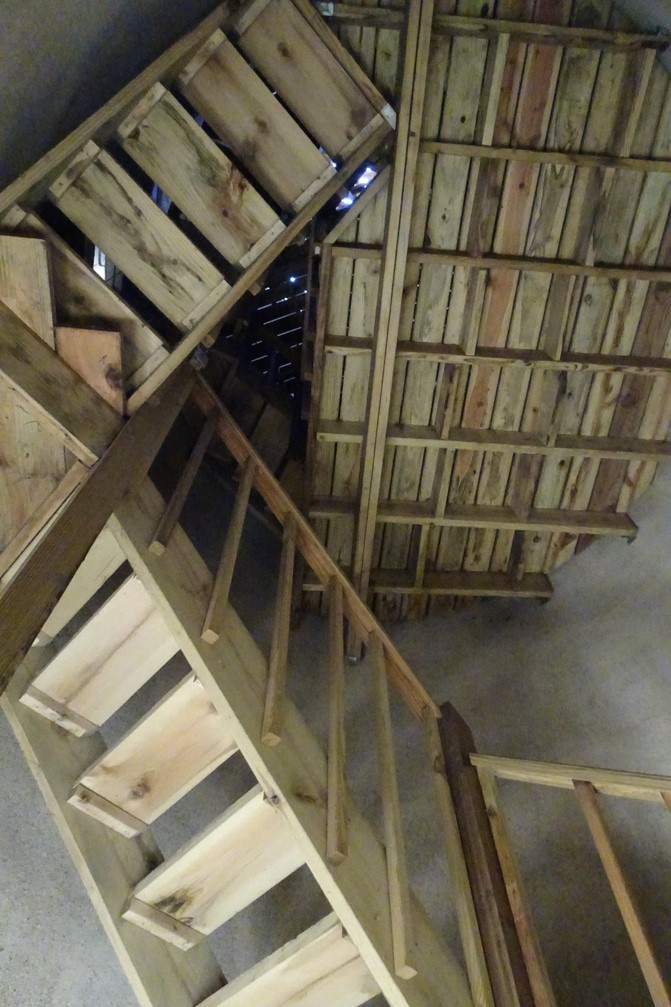 This view shows the very tiny steps installed outside when the silo was built, date unknown. It would have been a treacherous climb. Today they are just decorative, but serve as a reminder of what climbing them would have been like in earlier times.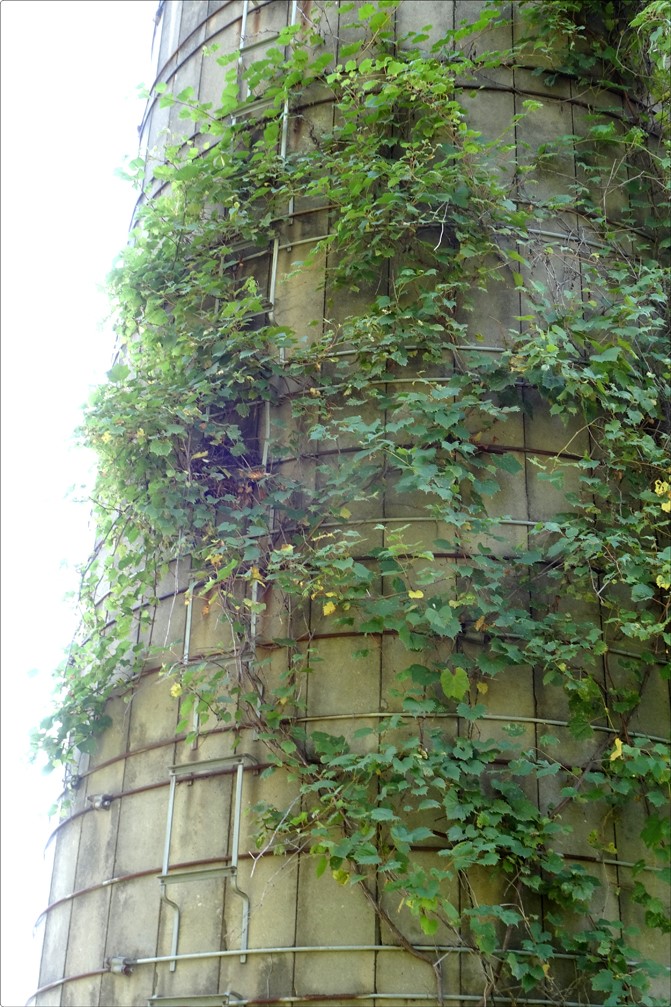 This ordinary silo has become an extraordinary silo–with a new life. What a great idea this was! Scott Ritter's dream has become a reality.