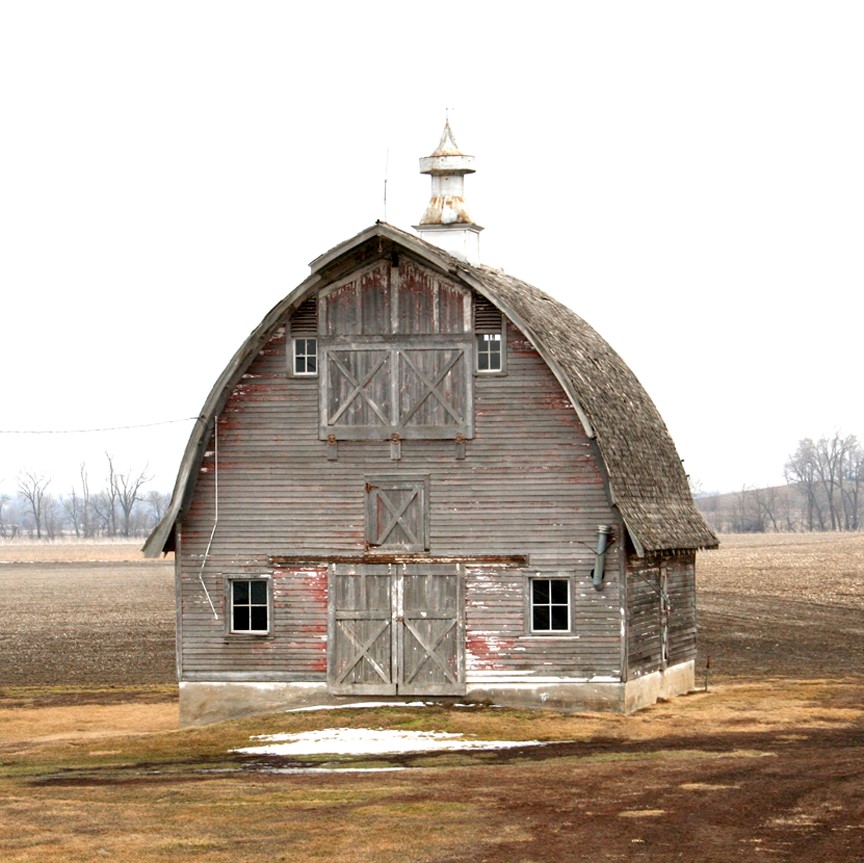 A treasure restored. Lonely and abandoned, this Gordon-Van Tine kit barn sat waiting to be rescued when photographed in 2013. Built by Paul Jens in 1921 at a cost of $2,600 as a horse barn, it was later used for hogs in the 1960s-1970s.
Owen Jens of rural Glenwood, grandson of Paul, took on the restoration project in 2014. The two photos below illustrate the roofing progress using interlocking powder-coated steel shingles. Note the painter in the photo on the right restoring the ventilator.

Just months before restoration was completed in 2017, Owen died of cancer after a short illness. Travis Sell, the current owner, uses it for storage of hay, but his future plans include horses.
It's a great save! Below are two photos taken in November 2020.