Barn, home, inn, and a school. On my visit to the Stange farm in 2016, Dennis, the self-proclaimed Mayor of Bridgeport, and his wife Janet, gave me a guided tour of this amazing place. (Bridgeport, with a post office from 1851-1873, was an early unincorporated village on a stage route between Dubuque and Davenport.)
This great barn, the pivotal point on this Jackson County farm, has been rented to a local farmer for calves for many years. A much earlier barn, used for horses and cattle and later for dairying, was destroyed by fire and was replaced by this one in 1943. Their home, built in 1890, is visible in the background.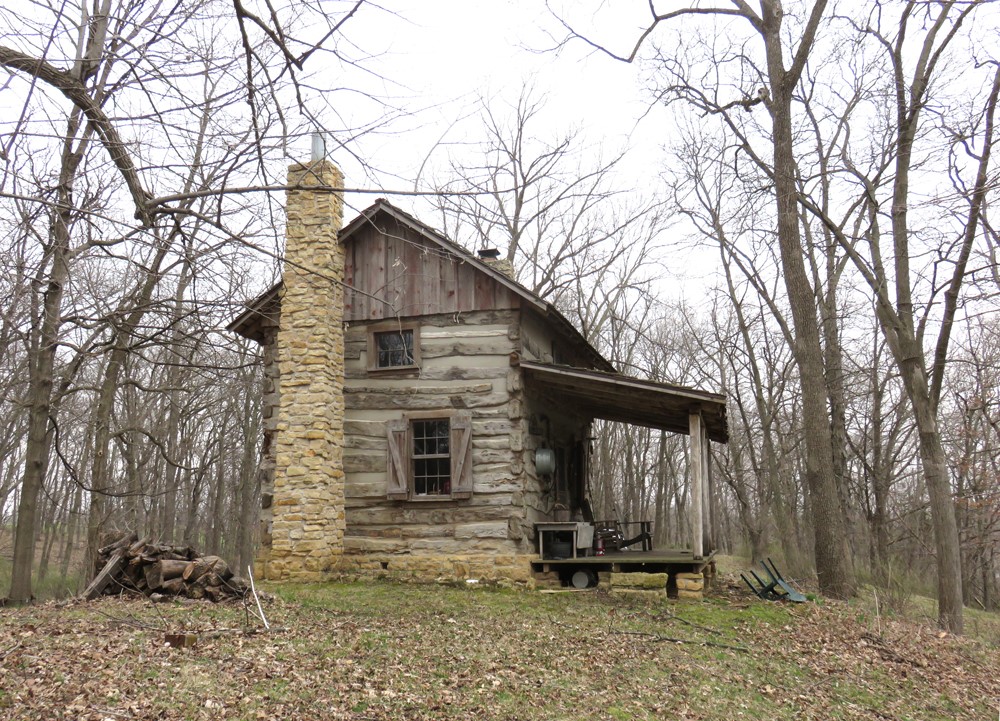 There's more. On a wooded hillside overlooking the Maquoketa River is a two-story home or inn, possibly catering to travelers arriving in this area in the 1830s when it was still Iowa Territory. The Stanges purchased it when a family near Arthur was tearing down their home and discovered that it had been built around this log structure. They moved it 17 miles to their farm, restored it, and furnished it with period furniture. It is now a family treasure for gatherings at Christmas and other holidays.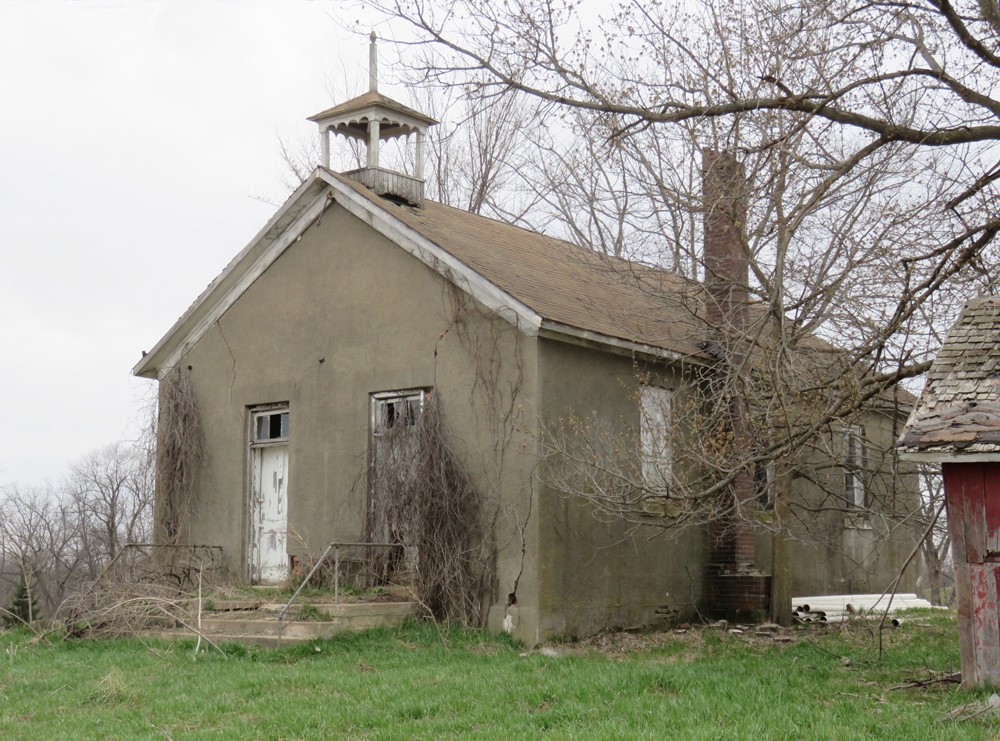 There's even more. At the top of the hill above their home is a Maquoketa Township brick school, later covered with stucco, built in the 1880s to replace an 1842 log school. Technically it was in Bridgeport, but it is now a part of the Stange farm. The school closed in 1954, but for 17 years, until there were safety concerns, students from local schools visited each year to learn about life in pioneer days. This family's interest in historic preservation and dedication for educational opportunities for children is commendable.