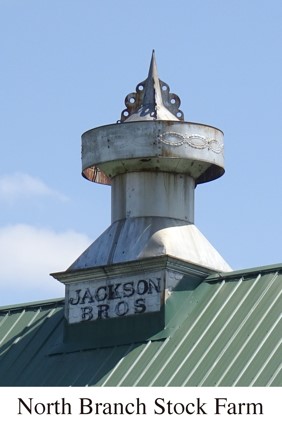 It was 1900 and Charles Clay Jackson, his brother Haver and their beef cattle went by train to the first International Livestock Show in Chicago. Shown here is their bank barn that had all the amenities these prize beef cattle needed, as well as a gigantic lot for feeding and loafing until taken to market.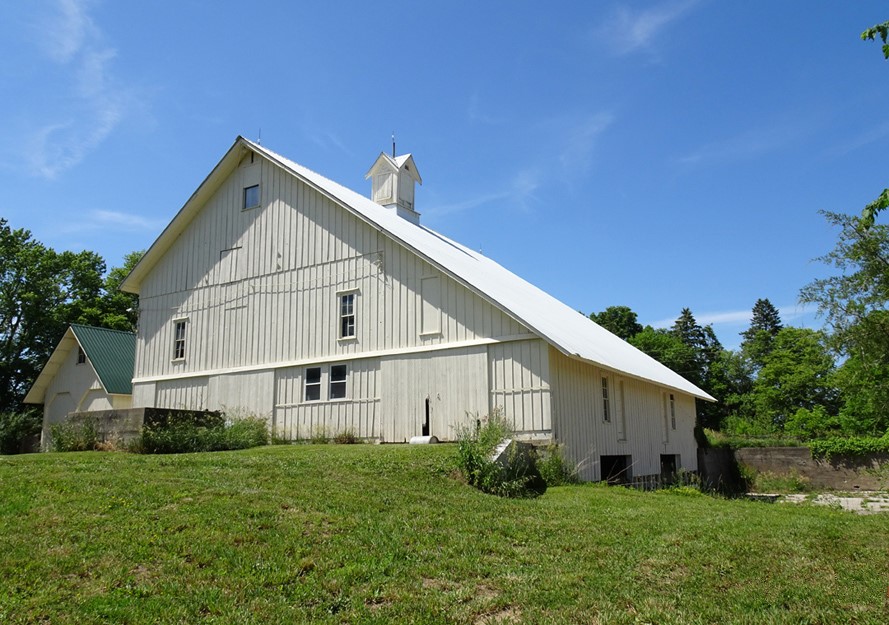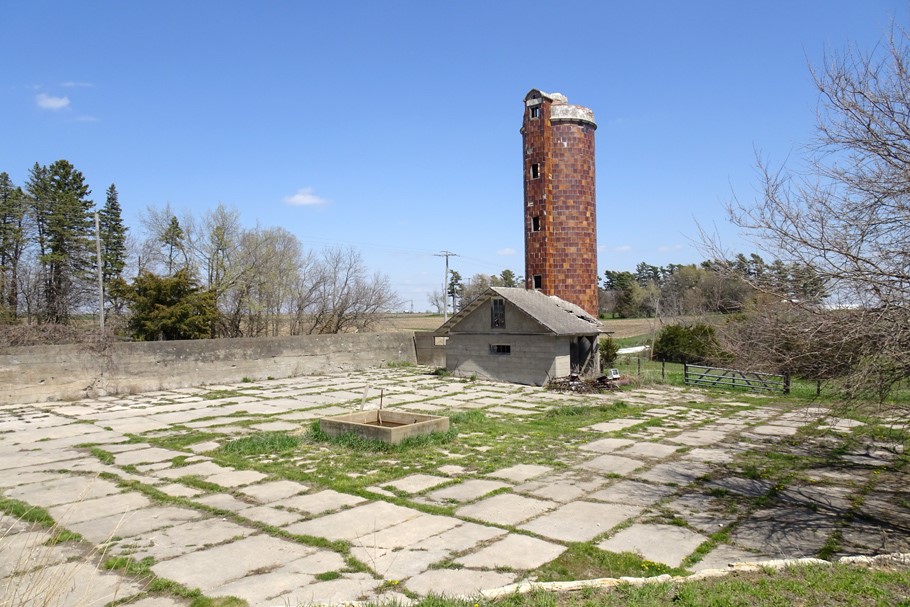 The Jackson brothers also had another barn, constructed in 1911, not near the family home, but about one-fourth mile to the south in the middle of a field (See photo below). Why was it built so far from the home? Nobody really knows but maybe two barns on this farm would be too many smells.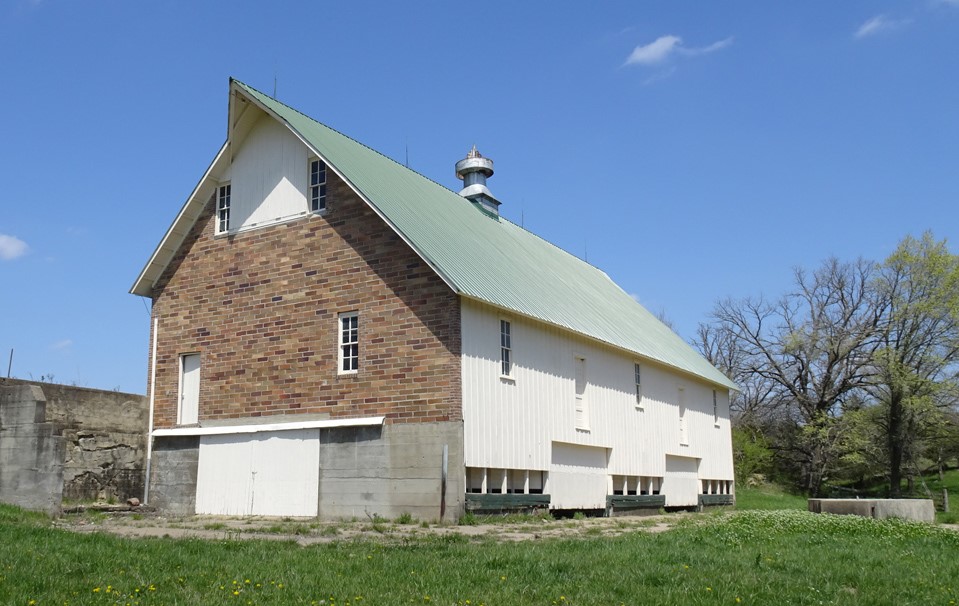 This remarkable clay tile barn was used for draft horses, cattle and sheep. They could spend their lives outside in good weather and get their feed from the openings in the barn wall at ground level. The spring-fed water tank, visible on the right, provided water all year round and is still available to any animal that finds it.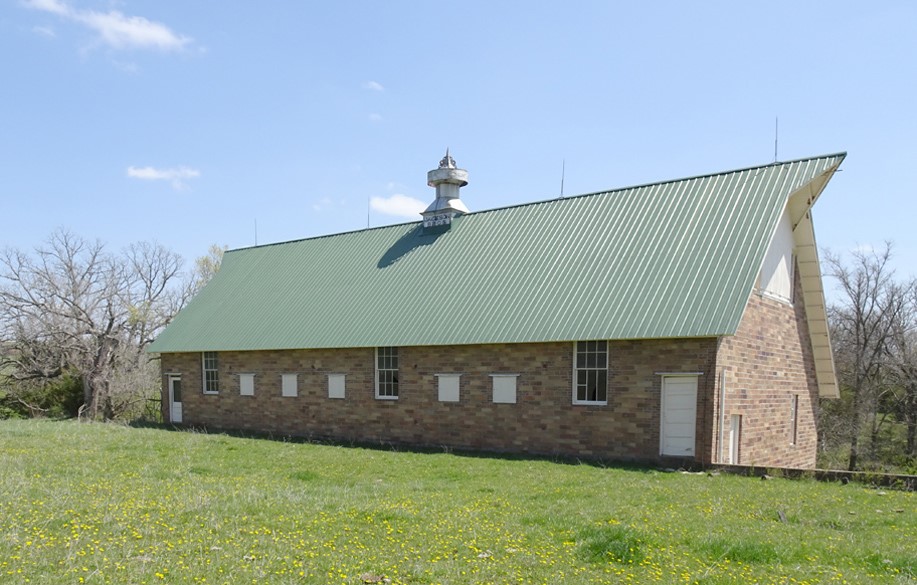 The unique design of this barn was recognized as innovative and brought recognition and prestige to the Jacksons. It was built into a hill with accessibility on two levels. Wagons filled with grain were driven through the pasture to the upper level bin entrances (the square white doors) visible in the above photo.
The most remarkable feature of this barn is inside. From the loft floor to the roof is the wall for the grain bins behind it. It is like looking up at a cathedral but meant for hay.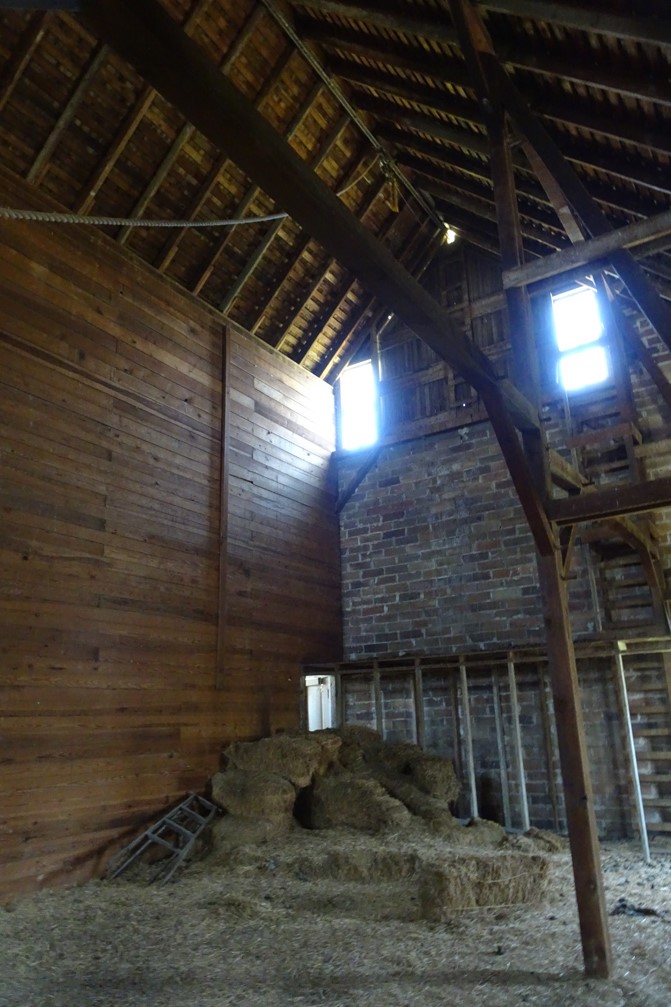 G. Devere Jackson, son of Charles Clay Jackson, inherited the farm, and later was sold to Dale and Irene Mills. Their son John inherited it and has retired from farming, but meticulously maintains this entire Madison County farmstead. He is to be commended. It is truly one of a kind. What a treasure it is. (2021 photos)