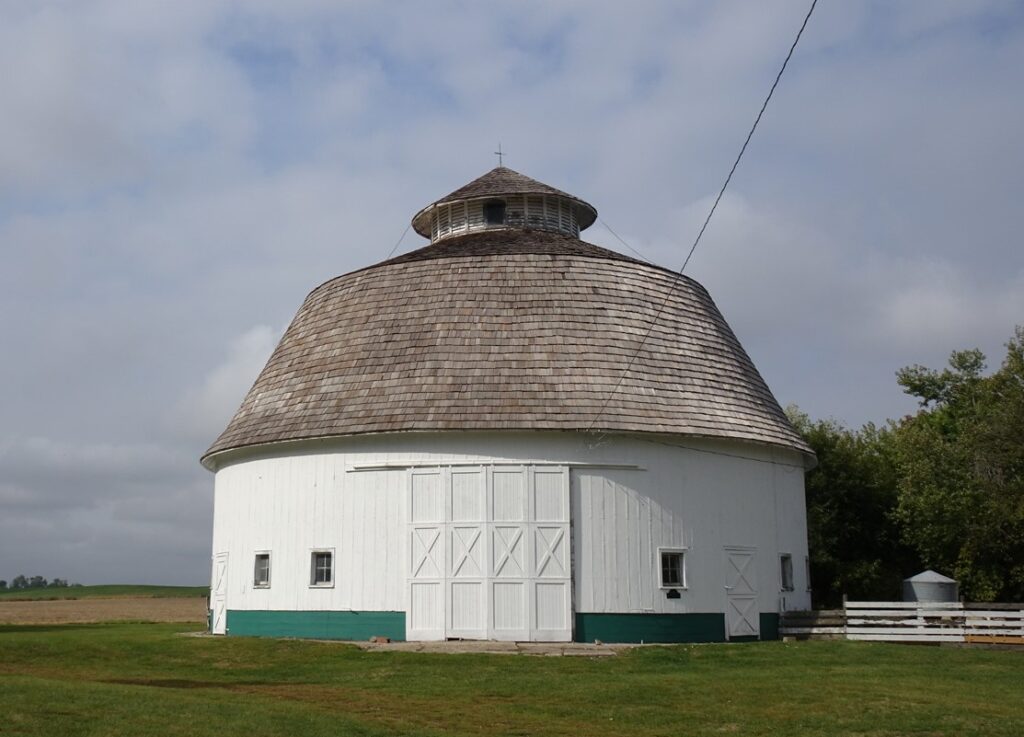 A new look! This Marshall County barn, built on the farm of Henry and Lillian Dobbin in 1919 and now owned by Christy Dobbin Chambers and her husband Jon, has undergone a major renovation.
In 2019-20, parts of the ring that had supported the roof were replaced. The photo below shows the ring, with new sections in lighter-colored wood.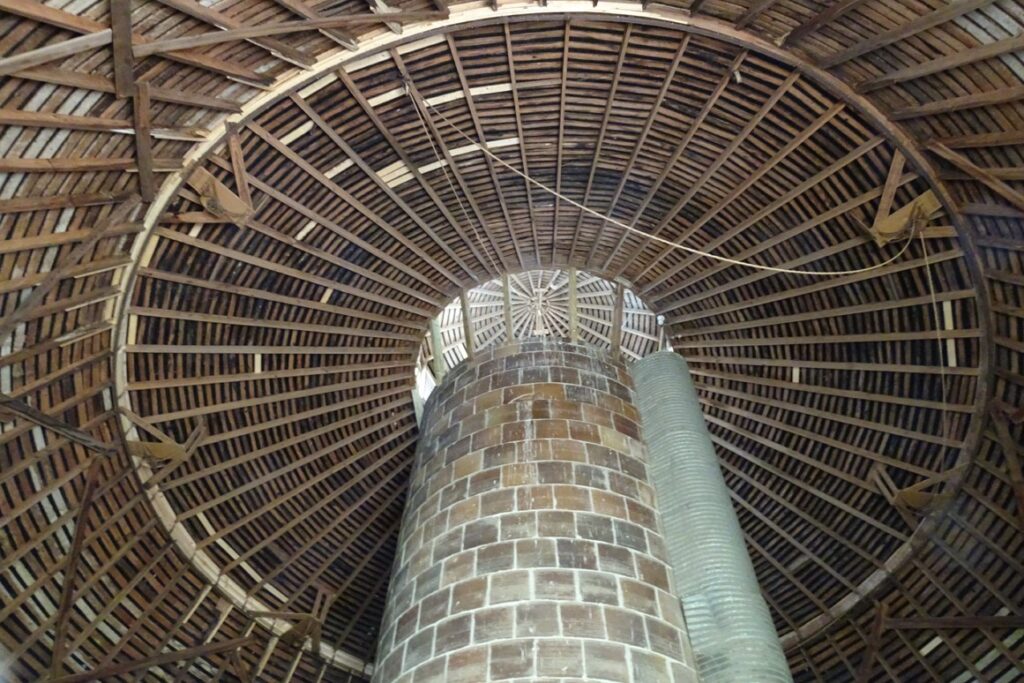 It was reshingled in the spring of 2021, then repainted. When the photo at the top was taken in late 2021, minor window repairs and painting of the small section below the cupola roof were all that was needed to complete the project. It was an expensive undertaking, paid for in part by a grant from the Iowa Barn Foundation. Check page 132 of Iowa Barns yesterday and today for a more extensive history.
The floor surrounding the silo, where the dairy cow stanchions and horse stalls are located, is unique. It consists of uniformly spaced rectangular wood blocks, with long triangles added to fill in the circular path around the barn.
The next photo shows the interlocking design that keeps the wood blocks in place. According to advertising for this type of flooring, it was less tiring for the cows and horses to stand on a wood floor than on concrete.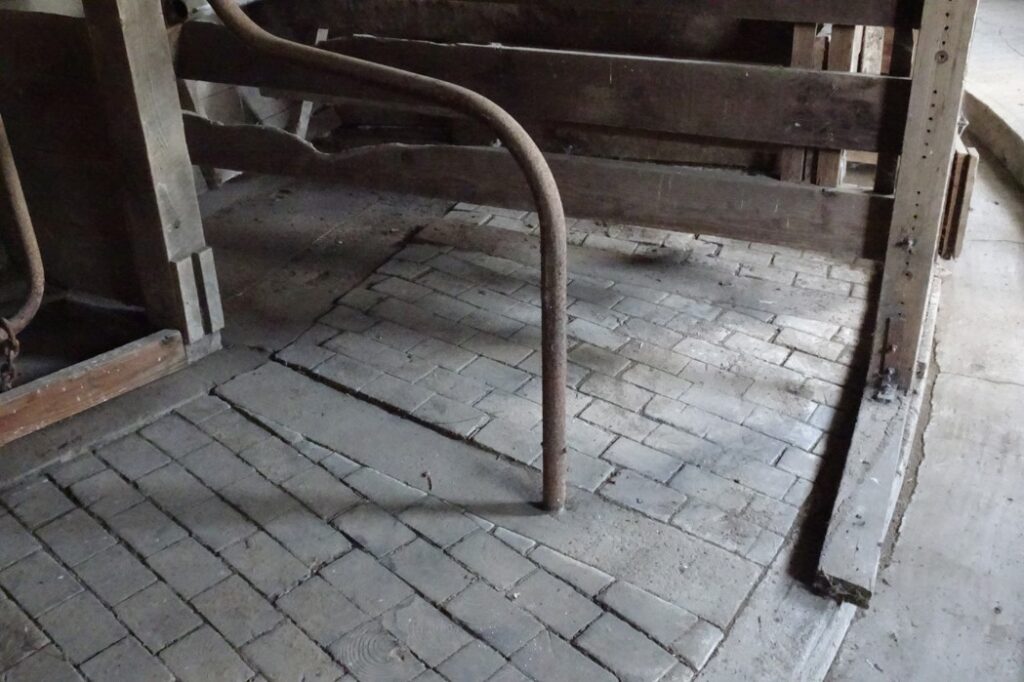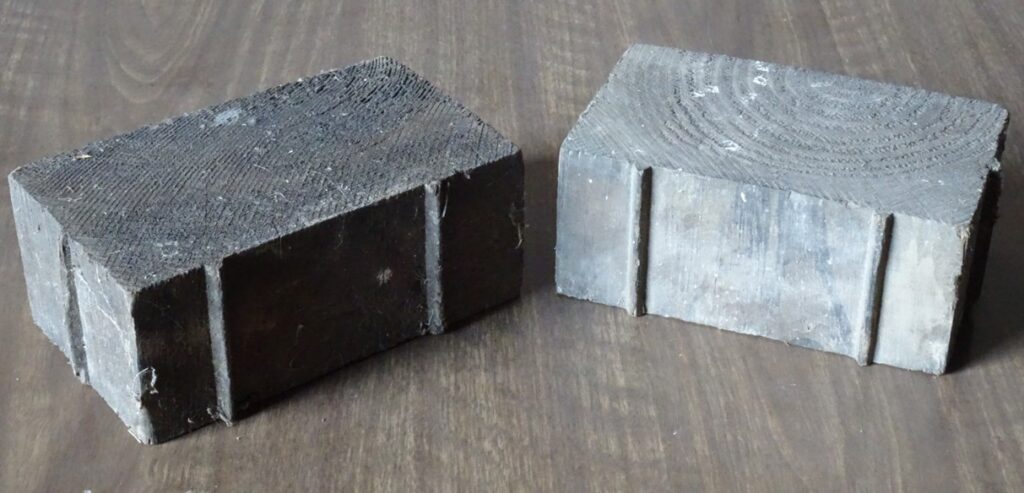 The next blog will feature a rack used for drying corn found in this barn, and some corn planting facts that will surprise you. Stay tuned.