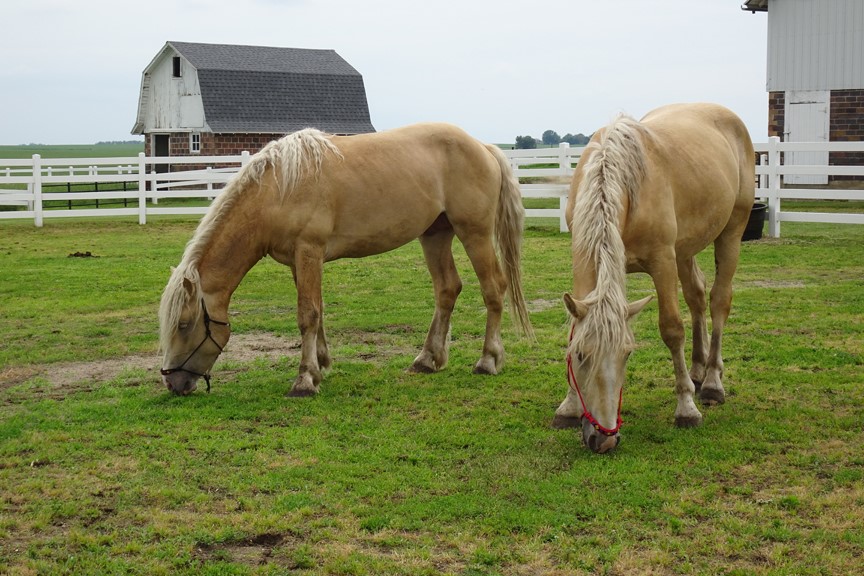 Iowa has its own draft horse history. The American Cream Draft horse was developed in the early 20th century in central Iowa and is the only breed of draft horse to originate in the United States. It has a cream-colored coat, pink skin, amber eyes, and white mane and tail.
The sale of a mare named Old Granny in 1911 in Story County marked the beginning of this unique breed. The buyer kept the foals to continue her bloodline.
The American Cream was registered as genetically separate from other draft horse breeds in 1944 and recognized by the Iowa Department of Agriculture in 1950. Draft horse numbers declined when tractors replaced horses, but with renewed interest in this breed the registry was re-activated in 1972.
It is estimated that there are about 400 in existence today. Some may be found in tourist areas pulling carriages and wagons, including Colonial Williamsburg, VA, with a few being used in farming. The horses pictured are owned by Tony Stalzer, who lives in Zearing. (2022 photo)