Treasures abound everywhere in Iowa, and in the McClelland area in Pottawattamie County it is the Hartwell farm. Dave and Jean Hartwell had a faded photo but wished they could see more beyond the brown haze. The restored photo shows fruit trees in bloom and a good view of the home built in 1908 using a Sears house plan, the second home on the site.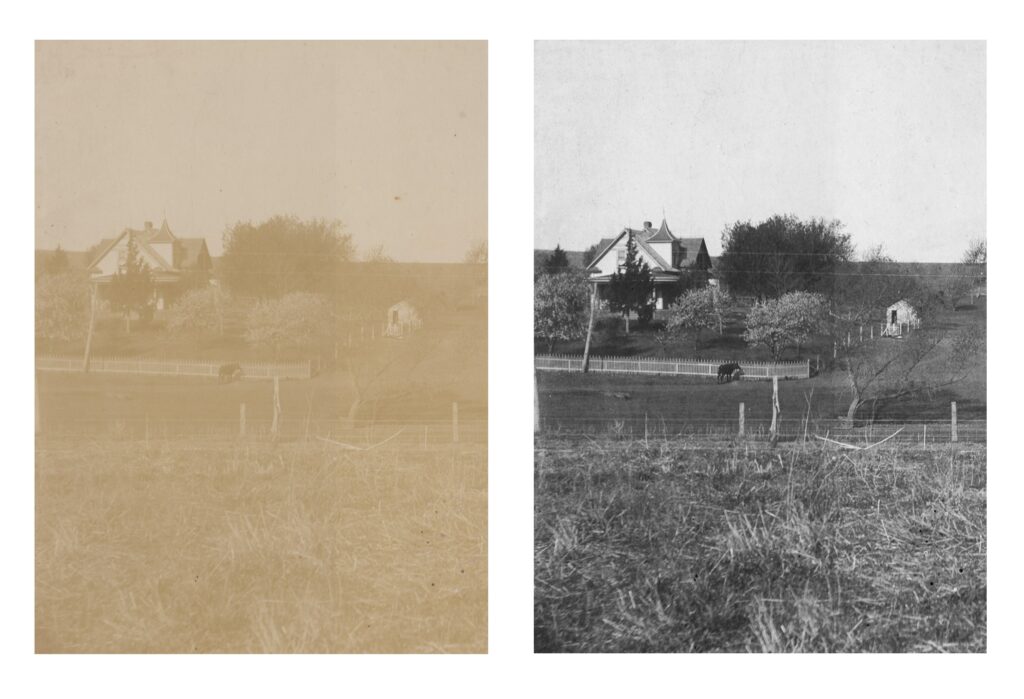 The photo of the whole farmstead taken around 1910 shows an active scene: calves scattered in several lots, a few pigs, a few chickens, and a buggy hitched to two horses in the center. The entrance from the road was changed at some point in time and now leads directly to the small 1906 horse barn in the center. The large barn on the right is gone.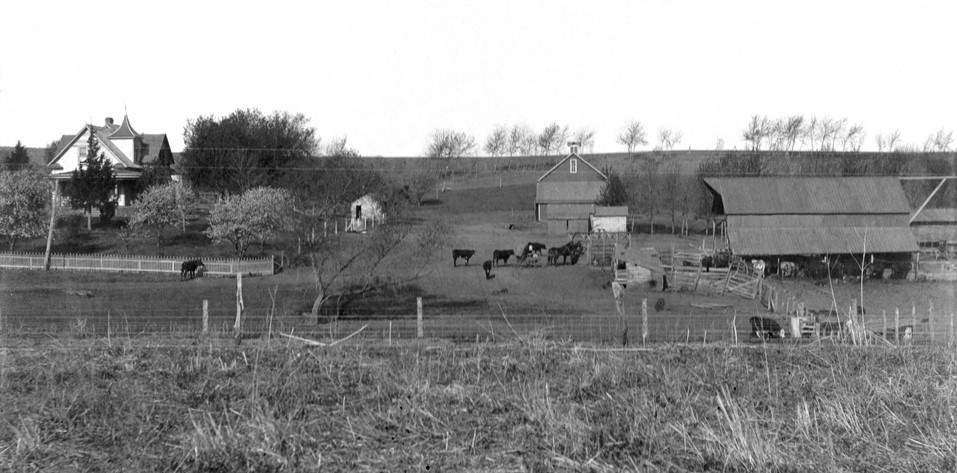 The farm has been in the Hartwell family since 1891. Below is the horse barn, accompanied by a photo after its restoration was completed in 2020.