A license to build a barn is not an ordinary business deal, but in 1901 H. A. Bates, a Kossuth County farmer, paid Horace Duncan, a Knightstown, Indiana barn builder, $5 for a license to build his barn. It is a mystery why this round barn wasn't actually built until 10 years later. When it was photographed in 2013, the owners were Evert and Donna Broesder. They died in 2018 and the barn is not now in use.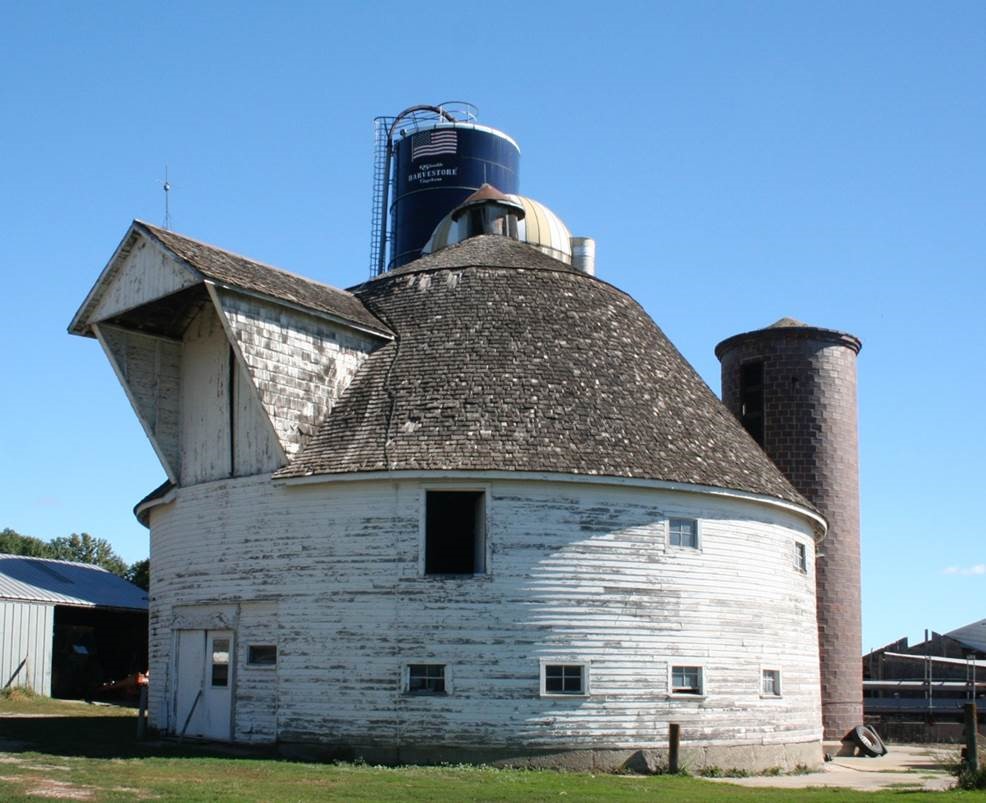 Horace Duncan built a number of round barns in several states. In July 2019 we discovered a magnificent one he built in 1908 on State Route 385 in the Lakeview, Ohio area. The family's elegant 1875 home is at the end of the long driveway, pictured below.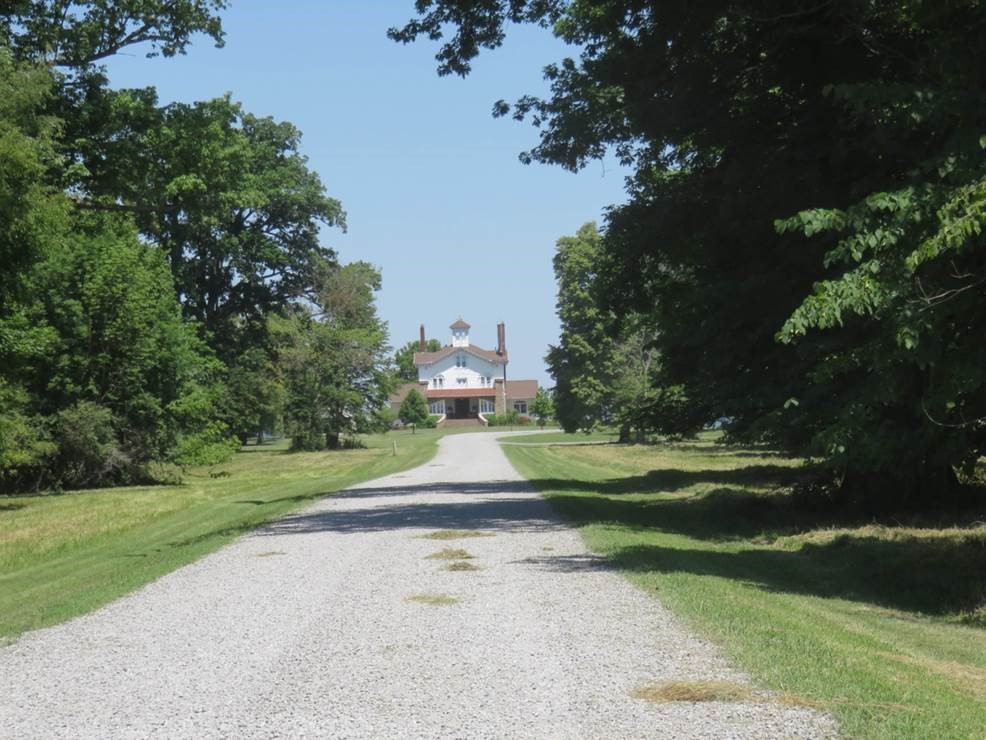 The Maple Avenue farm round barn was built in 1908 for J. H. Manchester and is still owned by the fifth generation of the Manchester family. It is a Shaker design with feed and hay stored in the center and livestock housed around the outside. It has been used for seed storage in recent years. At 102 feet in diameter, it is the largest round barn east of the Mississippi River, and has been on the National Register of Historic Places since 1980.