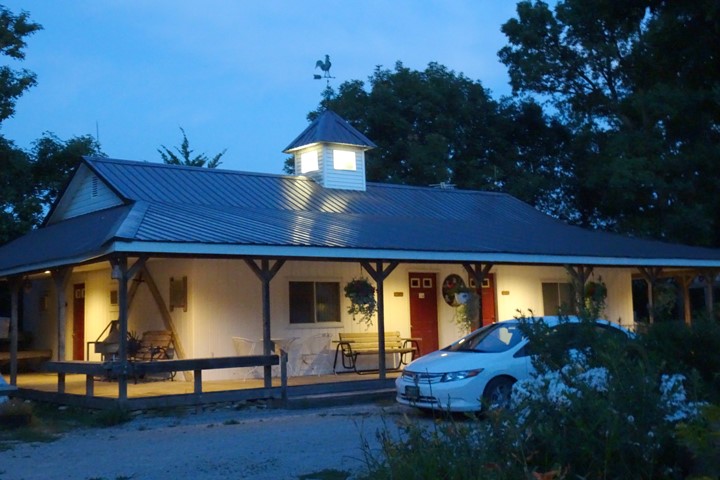 The Cupola Inn near Nora Springs, featured in Iowa Barns yesterday and today, is celebrating its 25th year as a bed and breakfast.
Two years ago owners Dale and Judy Mills wondered what to do with the many barn calendars they had saved. Dale decided to install them in a former shed, calling it a Barn EyeMax exhibit. See the entrance plaza below. A structural model barn, built by a friend, was given to them to exhibit.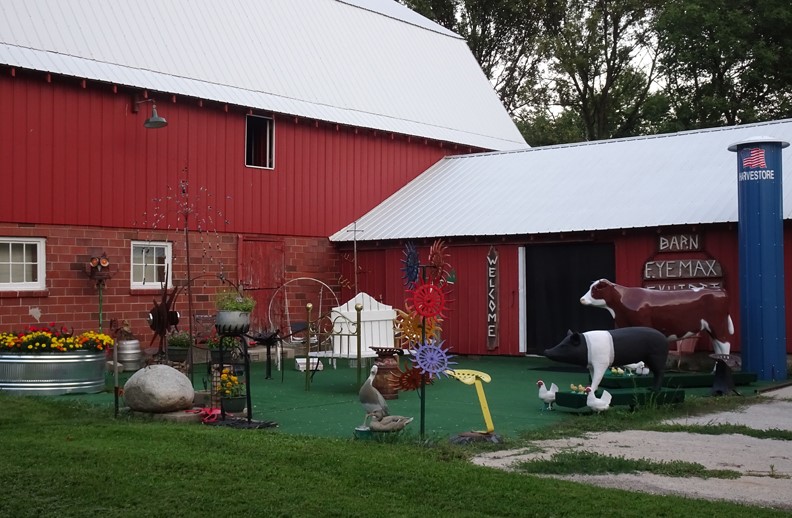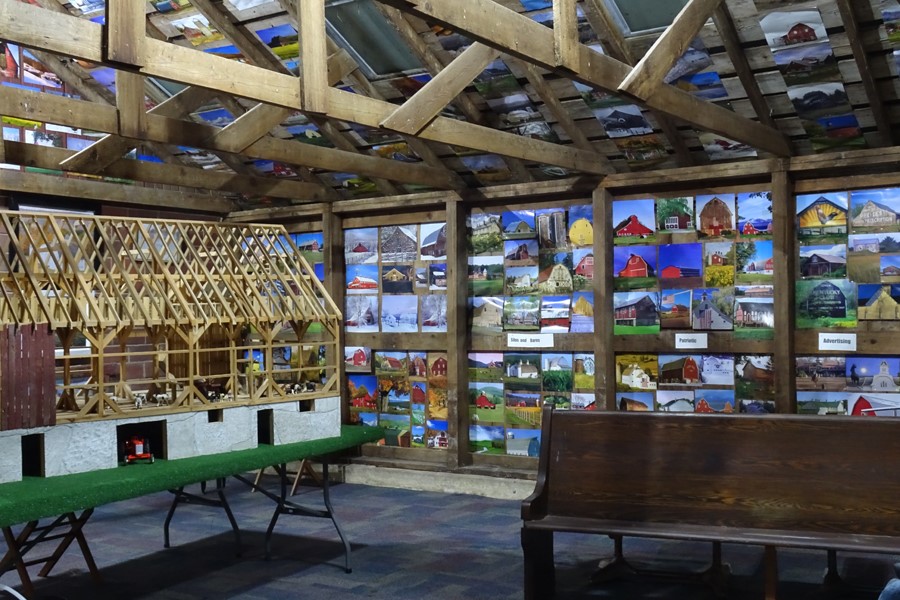 Installed on the outside of an adjacent building is the Barnyard Art Gallery.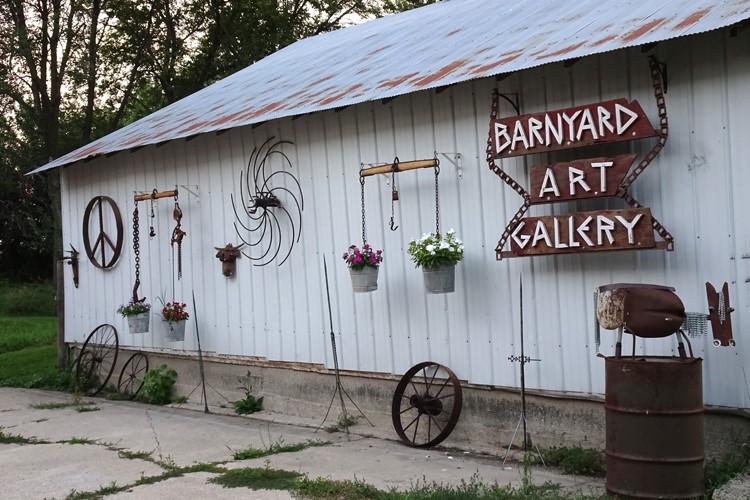 The entire exhibit is a barn lover's paradise. Breakfast is served in a small round limestone barn constructed by the Mills family. (2022 photos)