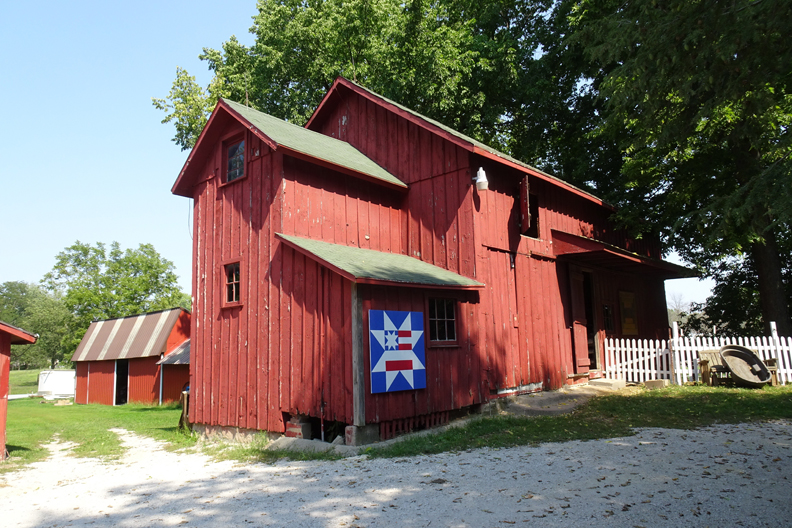 It was 1864 when Judge William Henry Lewis and his wife Emma arrived in Madison County. In the late 1860s he built a home, a summer kitchen, and a barn on their farm west of town, and named it Fairmount Nursery. Hundreds of varieties of trees and flowers were planted, as well as hundreds of apple trees, promoting the apple industry.
The board and batten barn was originally white, as seen in the 1871 photo below. Lewis, wearing a white shirt, is standing in the open door. (He is barely visible, resembling merely a white dot.) Not much is written about the barn but there was space for carriages as well as horses and goats. Horses and goats still live there today.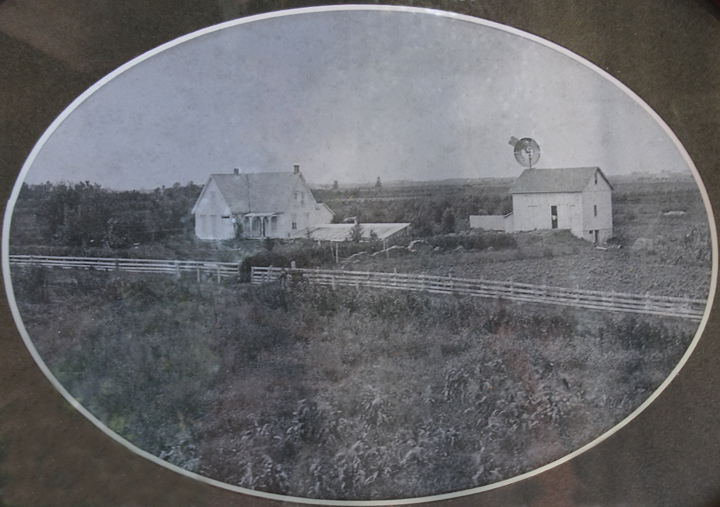 Lewis is considered to be a founding father of Winterset, as well as its mayor, county surveyor and county judge. He also erected many buildings in town, and was the superintendent when the current courthouse was being built, after the original one burned in 1875. He died in 1928 at the age of 88.
The Lewis house, pictured below, built 1867-69, is a bed and breakfast owned by Mark and Kayla Hawkins, located at 1145 West Summit. (2022 photo)