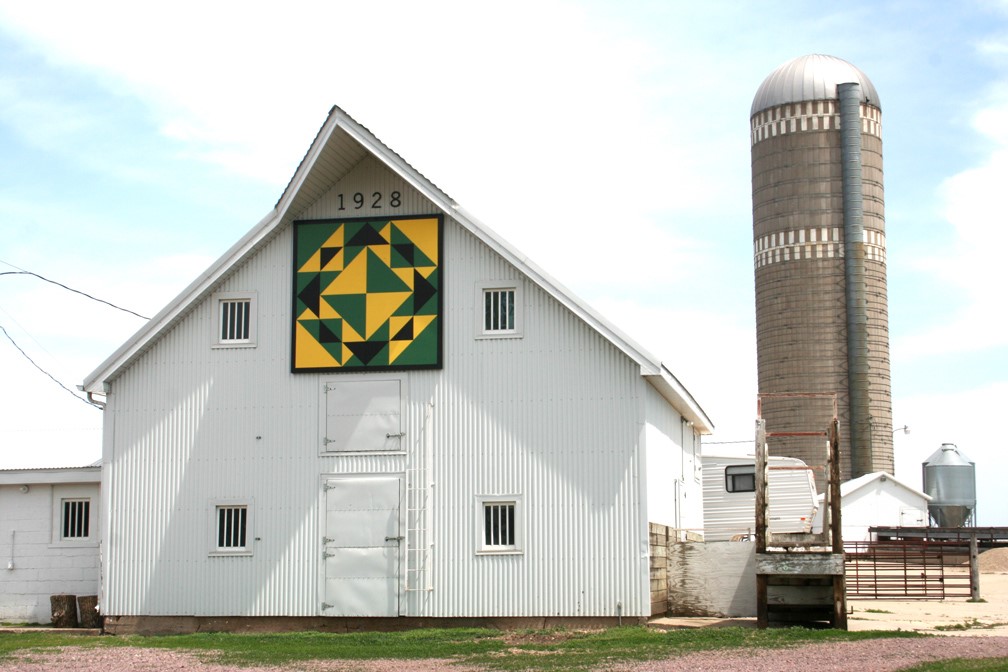 Quilting is a folk art dating back several hundred years but the idea of quilt squares on barns in farming communities caught on just a few decades ago. Hundreds of interesting designs can be seen and all are meaningful to the owners.

In Iowa they became popular in the early 2000s. Grundy County introduced them in 2003 as a marketing tool to bring visitors to the county, when Highway 20 became a four-lane highway. The above barn quilt in Sioux County has a geometric design, as do most of them.

Check the website of the county of interest for photos and addresses of barns displaying quilts. The size is usually 8 ft x 8 ft, although some are 4 ft x 4 ft because of space limitations.

Pictured below are three barn quilts that Brandon Rial, an Omaha artist, designed and painted for spaces that were once windows in our garage. We call them garage quilts since we have no barn. Wednesday, December 7 was the premiere showing. Watch for another blog of more designs in weeks to come.