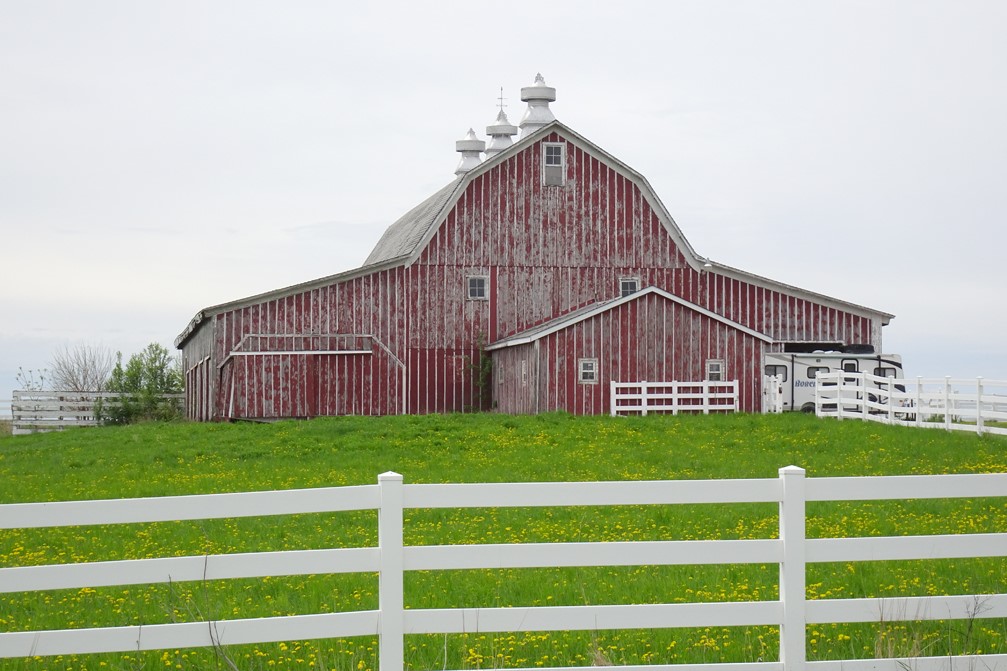 Look for this red-and-white striped barn northwest of Waverly on Highway 218. Built in 1919, it originally housed a dairy herd. However, if the barn could speak, it would tell you it was first the home of Belgian draft horses, then for Percherons for decades.
Bill Dean, now deceased, and his wife Elsie bought the Waverly Sales Company in 1975 and held draft horse sales. It was the largest draft horse sale in the world at one time. His six-horse Percheron draft horse hitch was seen in parades and shows in many states.
Percherons were used extensively during World War I in Europe as "war horses." They were first imported to the U.S. in 1839 and were used in farming and industry. By the 1930s they accounted for 70% of purebred draft horses in the U.S. When use of tractors became more common after World War II their numbers declined.
Elsie Dean now owns the barn, although it is not in use. Can you imagine how much it would cost to paint it today? Its legacy lives on as a famous barn, recalling the days when draft horses were common on almost every farm. Once can almost imagine these horses grazing in the field next to their candy-striped home. The spring horse sale will be March 29-31, 2023. (2022 photos)