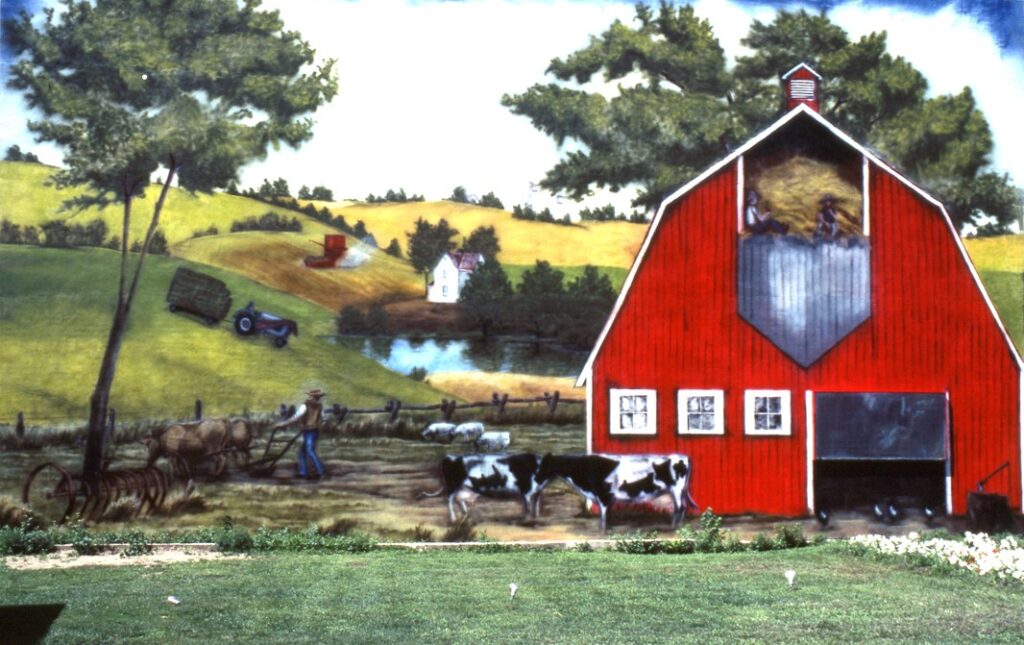 Colorful murals exist in many Iowa cities. Carolyn Blattel-Britton (1955-2019), an artist from Zearing, painted this farm scene covering the side of a main street building in the Story County town of Collins. In 2022, forty-one years after this photo was taken, it still looks good, although trees on an adjacent property now obscure a view from the street.
Mechanicsville was platted in 1855 and was so named because some of the early settlers were mechanics. Farmers in that era fixed their own machinery or found a local blacksmith for machinery repairs. Note the barn, silo, pheasant, geese, corn, flowers, and stylized cedar trees. This town is in Cedar County, thus "HEAVEN AMONGST THE CEDARS," are the words in the arch.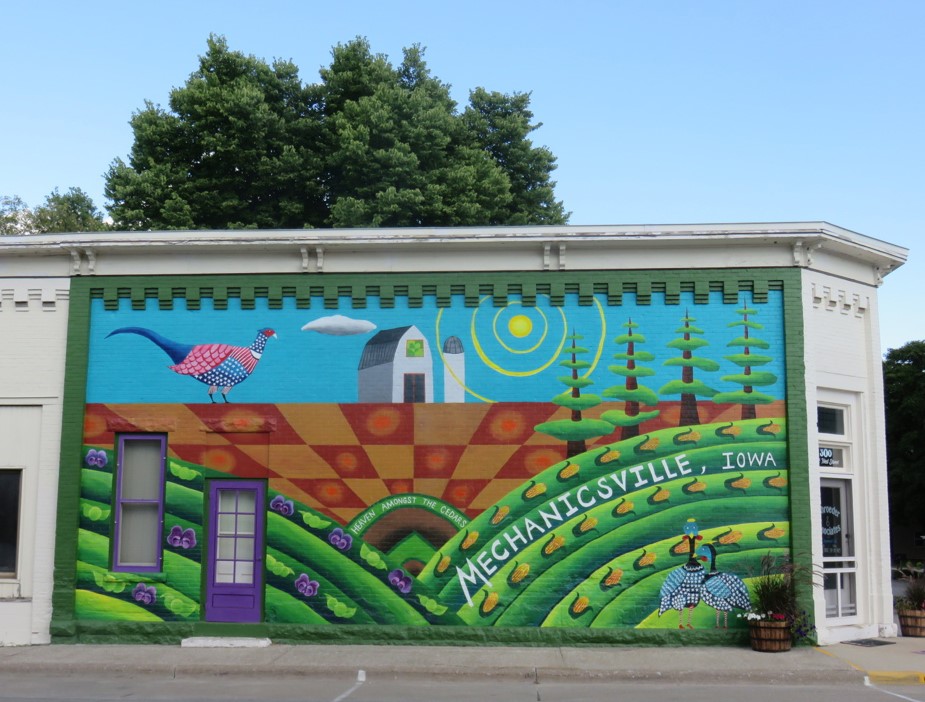 Railroads played a critical role in pioneer days before the existence of cars and trucks. Farm women went by train to nearby towns for household items, and the men shipped their livestock to market by train. The town is in O'Brien County, founded in the early 1870s. It was named after George Sanborn, president of the Iowa and Dakota Division of the Milwaukee Railroad, at that time called the McGregor and Missouri Railway. This small town even had an 18-stall roundhouse visible in the mural on the right. The last passenger train ran from Sanborn to Sheldon in 1960.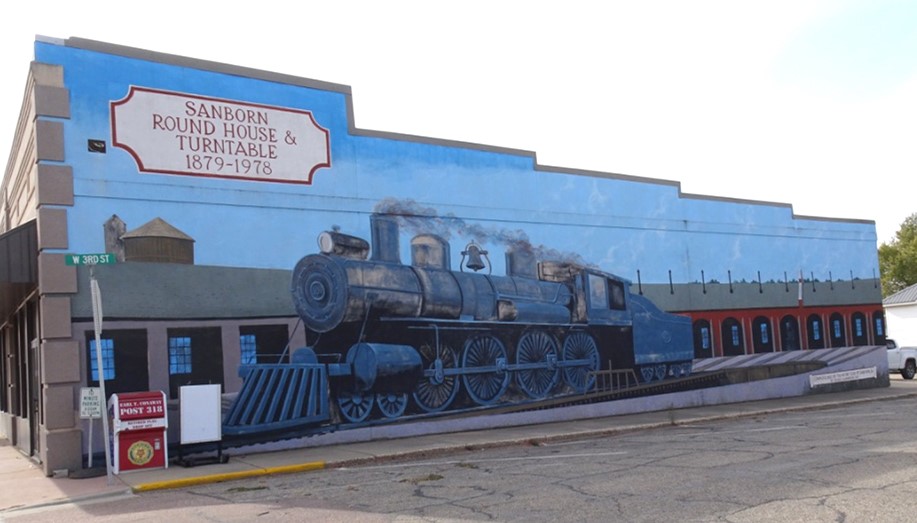 Alton, another northwest Iowa town in nearby Sioux County, was laid out in 1872 but called East Orange for its first ten years. This huge mural features an American flag, flowers, rows of steel bins, a tractor, a combine, a steam engine, and children having fun. Look for murals in the towns you visit this summer.