It is spring, the time to prepare the fields for planting. Over a century ago, it was common to be disking with five horses, as these men were doing in 1908.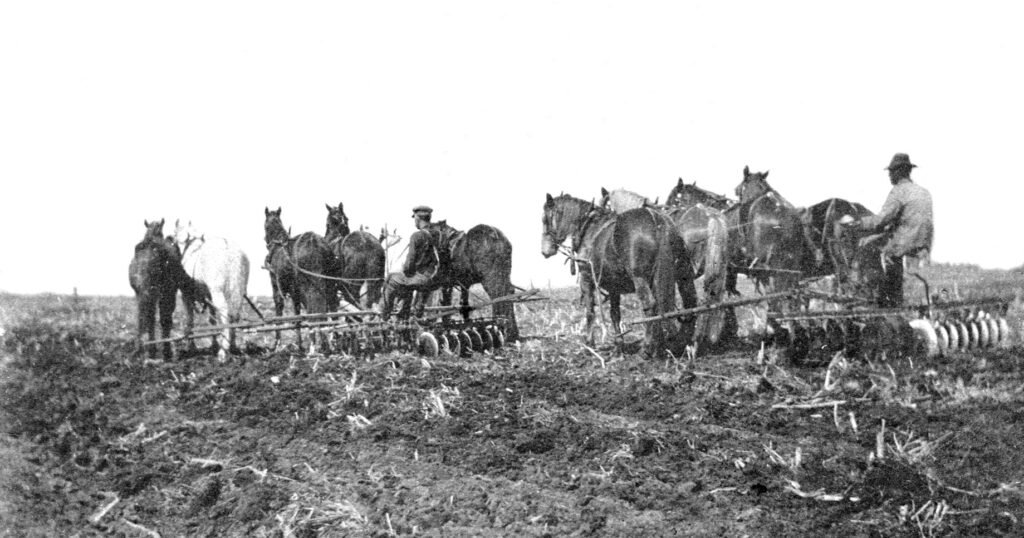 Amish farmers use horses for all aspects of farming today. On May 11, 2023, in the Hazleton area, I saw a number of Amish farmers disking in a setting resembling the above photograph.
In 2022, an Amish farmer in Ohio was disking a huge field using seven horses. My Iowa Amish contact thought it unusual to be using seven horses, as five is common. Special attachments would be needed to hitch seven horses together. It wasn't possible to ask the driver­ exactly what he was doing, but some observers suggest that an additional two younger horses were being trained in pulling the disk around the field. See the photo below.