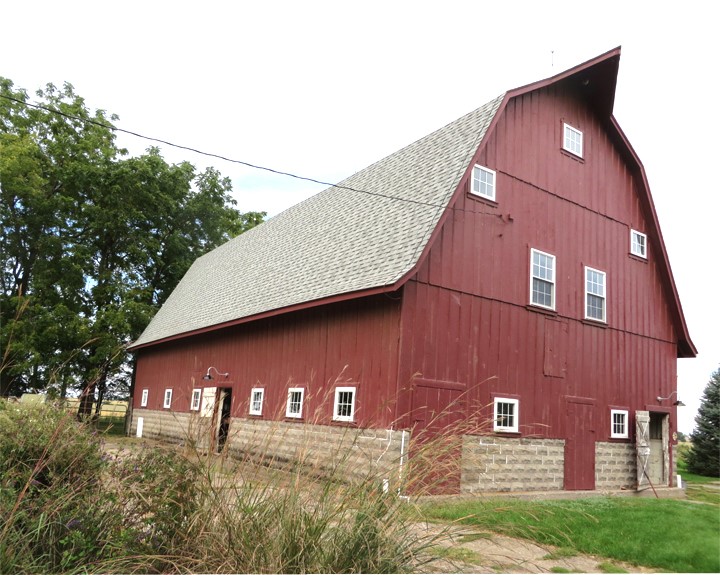 The Frye farm near Maysville is an example of a model farm, with this well-preserved barn as the focal point. The buildings, once white but now red, all have the original siding.
Susan Frye's great-grandfather William, grandfather Arnold, and great-uncle Alfred collaborated to build the structures shown in this blog, as well as a brick home, garage, and chicken coop, between 1925 and 1935.
The barn was originally a dairy barn, then housed hogs until the early 1980s, followed by equipment storage, and now used for Susan's Community Supported Agriculture and flower business. The farrowing barn and the crib, both pictured below, were used until the mid-1980s, at which time the crib became storage for lumber salvaged from the original buildings that dated from the late 1800s.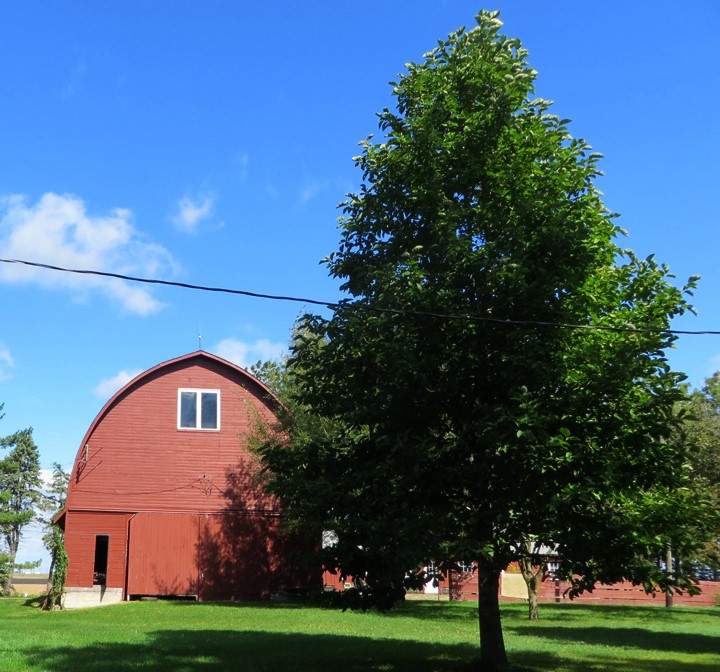 Susan's father Bernard used the machine shop pictured below until the early 1990s for his projects as a woodworker, carpenter and antique car restorer. She and her husband Mike Kienzle bought the Frye homestead from her parents in 1994, which included a black walnut grove planted by her father in the early 1960s. Since that time they have added over 100 more fruit, nut, and other native trees. Susan and Mike are to be commended for their outstanding farm in Scott County.